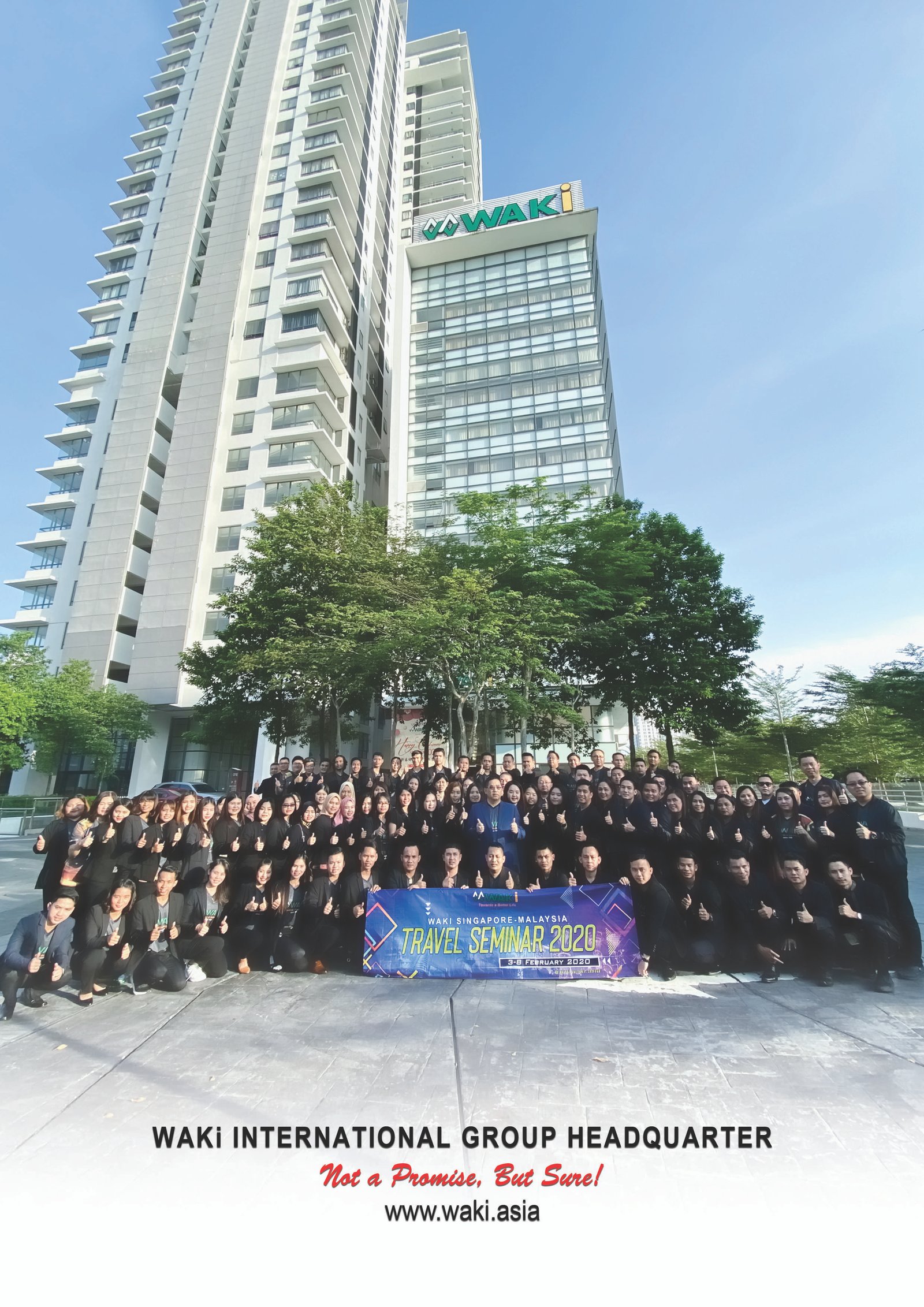 WAKi International Group
Since 1995, Mr. Teo Choo Guan has established the "Metrowealth International Group". Since then, the Company has rapidly expanded its international business network, and venturing into Asia Pacific countries and Europe countries. Started from year 1995, Mr. Teo Choo Guan has been serving as Group Executive Chairman.
In year 2008, in order to restrategize in global marketing, the Company has changed all products' brand name to "WAKi". Therefore, the Company renamed as "WAKi International Group". Nowadays, "WAKi" has become a popular brand for health products. For expanding business blueprint, WAKi has established it's branches and joint-venture companies in Malaysia, Indonesia, Philippines, Thailand, Singapore, Brunei, Vietnam, Cambodia, Myanmar, Hongkong, Japan, Korea and China. WAKi International Headquarter is located in WAKi Building, Kuala Lumpur, Malaysia.

Willingness
We believe that willingness conquers everything.

Action & Agility
We believe that action and agility is power.

Knowledge
We believe that knowledge is the essential part of success.

Innovation
We believe that innovation will bring about infinite opportunities to us.
Bringing WAKian and WAKi's customers, towards a better life!
Conquer South East Asia, Think Globally; Promoting the WAKi's excellent healthy devices to every family, towards a healthier life.
Continuously creating values for stakeholders.
WAKI'S NATURE OF
BUSINESS
Moh. Lontara
Before using WAKi High Potential Therapy, I had frequent insomnia, high blood pressure, 260 cholesterol, and frequent fatigue. After using it, the blood pressure is normal to 120/80, cholesterol decreases and is stable, the body is more energetic and fit.
Wiwik Sulastri
Before using WAKi High Potential Therapy, my right hand was tingling, my knees often hurt, I was easily dizzy, had high blood pressure. After using it, the tingling has disappeared, the knee has improved, the dizziness is rare, the high blood pressure has decreased.
Samsul Arifin
Before using WAKi High Potential Therapy, I couldn't sleep, my body ached and I often felt dizzy, and often had tingling in my legs. After using it for 3 days I can sleep well, after 10 days the body feels better, after continuing the therapy, the tingling is gone, the body feels good and sleeps well.
Imas Dedeh
Before using WAKi High Potential Therapy, it was easy to get tired, overweight, sore feet, irregular menstruation. After using it for 3 days, I can sleep well, the body is no longer tired, the weight has decreased after 2 months of therapy, the palms are no longer sore, menstruation is normal.
Suprapto
Before using WAKi High Potential Therapy, when standing up from sitting my eyes would feel dizzy, difficult to defecate, high cholesterol, back and hip pain. After using it, my eyes are no longer dizzy when standing up, defecation is smooth, cholesterol decreased, waist can move in all directions.
Meiske
Before using WAKi High Potential Therapy, I often had insomnia, knee pain, and frequent finger cramps. After using it, insomnia has disappeared and can sleep as usual, knees have improved, fingers are no longer cramping due to smooth blood circulation.